It Just Takes One Campaign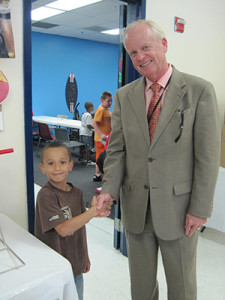 It just takes one person to make an impact in the life of a child. For 4.8 million youth across the United States, staff members, junior staff members, and volunteers at Boys & Girls Clubs are the mentors that make a difference; and often change and save young lives.
Be the one!
One day in the life of a child can make a huge impact on their future.
One caring adult can create an unbreakable bond with a vulnerable child that will last throughout his lifetime.
One Boys & Girls Club can offer hope to an entire neighborhood.
One gift from you can open the door to a brighter tomorrow for more of our children.
We need the financial support of caring people like you to help us reach the children who need us most. All young people have the potential to succeed; however not all young people get the support and mentorship they need to thrive. With 82% of all donations going directly to program expenses, a financial contribution to our 2016 "It Just Takes One" campaign is one way for you to make certain "Great Futures Start Here."