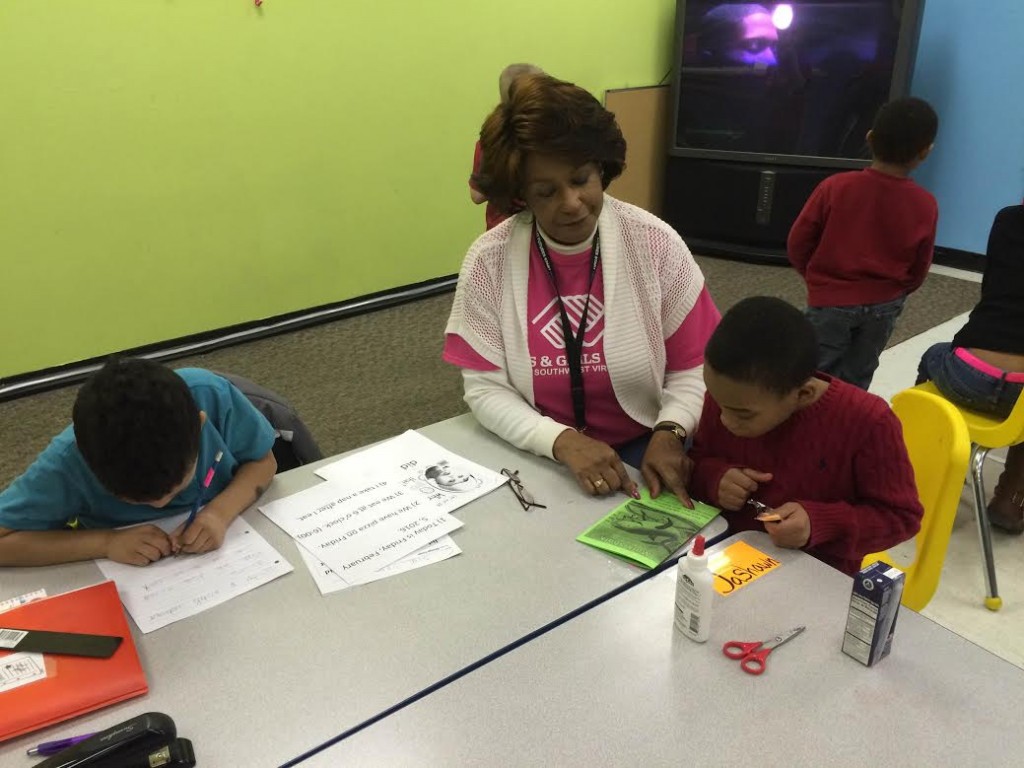 SONDRA
MAKES
A
DIFFERENCE!!
The Boys & Girls Clubs of Southwest Virginia would like to both thank and honor Sondra Rorrer for her volunteering efforts over the course of the past year by recognizing her as our inaugural Volunteer of the Month for 2016!
Sandra was introduced to our organization when she attended a health fair during August of 2014 and met our Director of Operations, Calvin Curry.  At this event Calvin informed her of the service that the BGCSWVA provides to the Roanoke and New River Valley communities and our organization's need for volunteers.  Sondra took this opportunity to start volunteering with The Boys & Girls Club and has thoroughly enjoyed her experiences with our organization.
Sondra's passion for youth and education drives her to volunteer with the Boys & Girls Club.  Professionally, Sondra has taught both elementary and middle school classes.  She attended Hollins University where she earned her Bachelor of Arts in Psychology with a focus on early childhood development.  Sondra continued her education at Hollins University where she received a Masters of Arts with a focus on human psycho-social development. At our 9th Street Club, Sondra has thoroughly enjoyed the opportunity to tutor and mentor our members.  She loves volunteering with our first grade class in particular because as she puts it, she gets "to experience the children's awe as they embark on their educational journey."  Sondra has a personal connection to this community because she grew up in the Roanoke area.  She sees the entire world as her home due to her extensive traveling and various moves, but this community in particular holds a special place in her heart.
Sondra sees her volunteer work as a way for her personally to be given faith in the younger generation of America, as well as a way to help aid our members in achieving a brighter future.  She loves working with the staff because of their "professionalism," "resourcefulness" and "attention to detail" while working to ensure our members achieve the bright future ahead of them.  She appreciates the hard work of volunteers and staff alike and when she reflects on her experiences with The Boys & Girls Club, she thinks of how the club "has made my heart happier."  Sondra also took the time to express her thoughts to anyone considering volunteering or donating to The Boys & Girls Club with this message "for anyone who would like to be a part of positive motivation for this generation of children, immediate results can be realized through volunteer experiences."