Project Angel Tree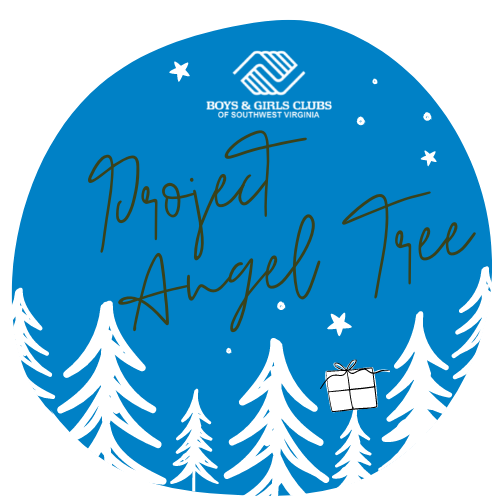 Support our 2022 Project Angel Tree Campaign  
Each year, generous community members support Project Angel Tree, which ensures that each member of our Boys & Girls Clubs of SWVA family receives a toy to unwrap during the holiday season. 
Two ways to support:
Make a Financial Contribution: At any point now through November 30, you can make a financial contribution toward this special initiative by clicking here. The recommended donation to cover a gift for one child is $35. Our team of elves will purchase and wrap a special requested gift for each child.
Shop our Amazon Wish Lists: At any point now through November 30, shop our Amazon wish lists below for Club sites with kids whose wishes have not yet been fulfilled. Gifts will be sent to our office, wrapped, and delivered to Club members this holiday season.
Roanoke County Angel Tree Wish List
Salem City Angel Tree Wish List
If you are interested in volunteering your time to help wrap presents, please contact Syreeta Combs-Cannaday for more information.
We could not do this without the support of our joy-makers who bring big smiles to the faces of our Club kids through this effort. Your partnership ensures that the holidays are a magical time of year for young people in our community who need us most. 
Come December, we will remind you of your generous mid-year contribution and share the joy you provided to Club members via a holiday email update. 
Special thanks to the following Project Angel Tree Corporate & Community Partners:
BGCSWVA Board Member Robbie Hebert / LAB Sports Performance
Farm Credit of the Virginias
Fisher Financial Services, Inc.
Mountain View Real Estate, LLC

Roanoke Valley Association of REALTORS®
Virginia Tech – Student-Athlete Advisory Committee 
Volunteer Wrapping Teams