Annual Events
Delta Dental Pro-Am for Kids

The Delta Dental Pro-Am is a two day golf tournament sponsored by Delta Dental of Virginia and one of the biggest fundraisers for Boys & Girls Clubs of Southwest Virginia.  The first day includes a cocktail party with a live auction and an opportunity to hear from a Club member about the impact of summer camp and the importance of support from community, friends and donors.  The second day consists of an 18-hole tournament of teams of 3 with each team having a pro-player, vying for a $10,000 Pro-Purse. Two club members ceremoniously start the tournament with the first drive.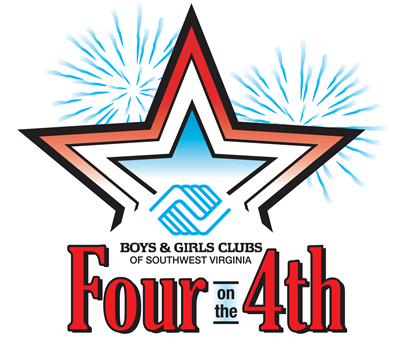 Boys & Girls Clubs SWVA hosts an inventive idea of a four-mile race and kids' fun run on July 4th each year; a twist on the typical holiday 5k's and 10k's held throughout the year. In 2021 we had over 600 racers, and we expect the event to continue to grow. The race began in 2011, and due to high demand from the community and runners we revamped the race in 2015, bringing Fleet Feet Sports on board to enhance the runners' experience.
Power of Moments Annual Dinner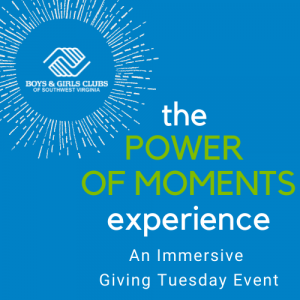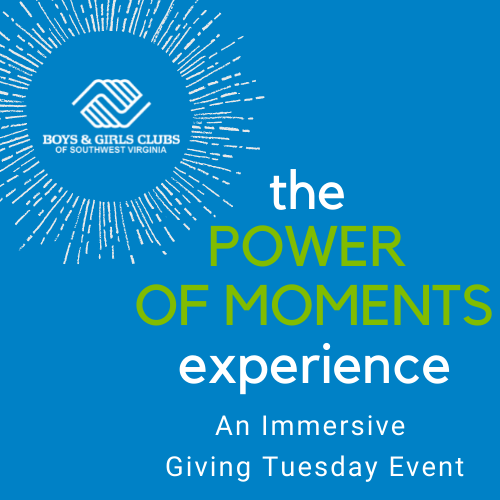 In 2021, Boys & Girls Clubs of SWVA creatively launched a successful reimagined "Annual Dinner", bringing groups together throughout the day for an immersive experience where personal stories from Club members were told and senses were ignited through sight and sound. Through this event on Giving Tuesday, the Global Day of Giving, we pull back the curtain to allow guests to hear about the Club Experience and see first-hand how generous support powerfully transforms the lives of local youth. This annual event provides a platform to engage with our friends in the community and share through storytelling why moments at the Club matter for young people in our region.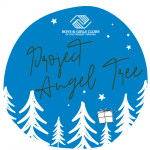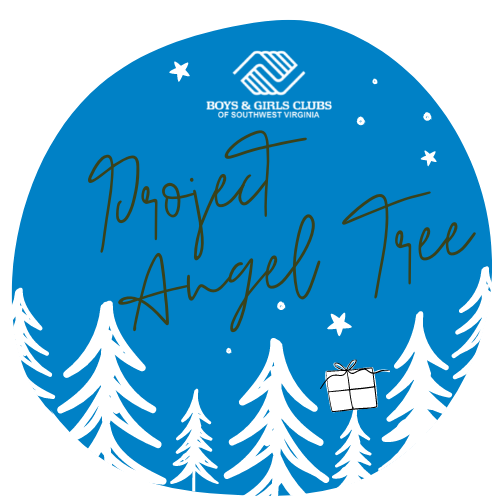 Here at the Boys & Girls Clubs of Southwest Virginia, we realize the struggle that families go through to put packages under the tree during the holidays. Each year we partner with great organizations and individuals to minimize that stress for our families and bring joy and excitement to Club members with gifts through Project Angel Tree.